Can Stainless Steels Compete with Plastics?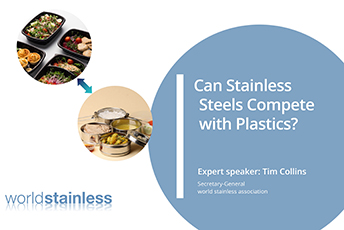 In this webinar, worldstainless Secretary-General Tim Collins illustrated with real world examples how stainless steel products can really compete with plastic products. Stainless steels are one of the ultimate low or zero maintenance materials therefore if you would like to learn more about how stainless steels can provide us with a safe and sustainable future.
This webinar has ended. You can watch a recording here.
View all news articles