Chromium 2020
Published 25 September 2020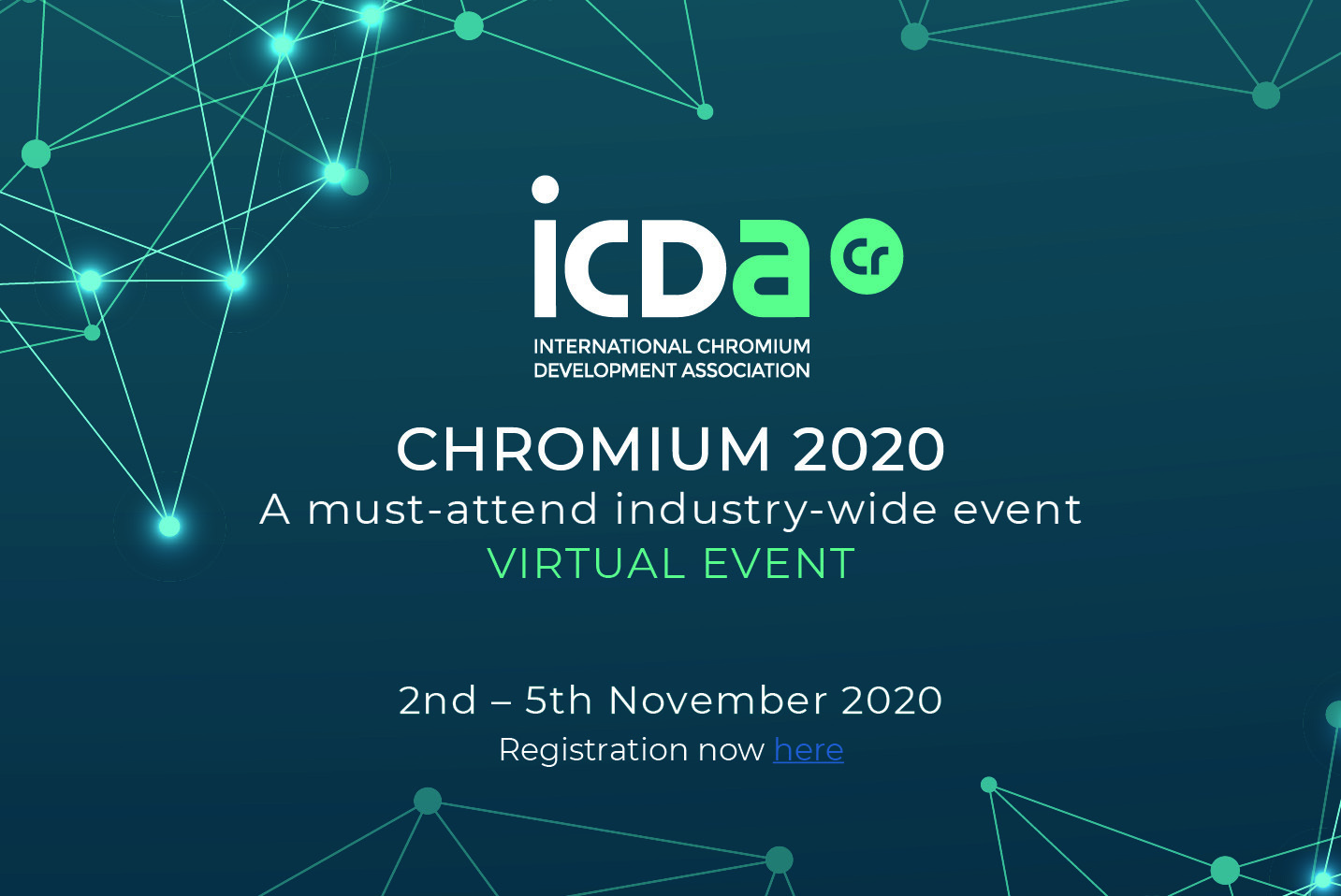 From 2 to 5 November, the International Chromium Development Association will hold its virtual Chromium 2020 event. You will have the opportunity to attend themed sessions covering a wide range of topics:
What to expect for the coming months and 2021?
How is China's economy recovering after the first wave of Covid-19?
Is Europe the weak link in between China and USA, struggling to maintain its economy amidst lockdown?
Find more information about the event and the registration information here.
View all news articles