Launch of the Responsible Chromium Program
Published 26 February 2021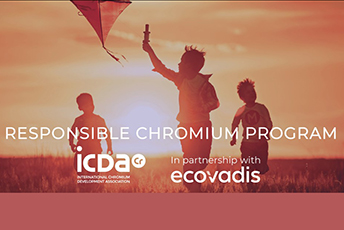 Raw materials are used in a wide range of applications that are directly and indirectly part of the life of millions of consumers across the globe. It is essential that we produce and sell our products in a sustainable and responsible way
The social, ethical and environmental footprint of our products and services cannot be dislocated from the final applications they enable, and our industry has a duty and has set the highest standard to guarantee a responsible product reaches the hands of the users and consumers.
ICDA has chosen EcoVadis, a global CSR rating company based on international standards, to conduct individual sustainability performance assessments of the industry. We will progressively extend the assessment to become a criterion for ICDA membership in the near future
The evaluation will help all of our learnings, allowing us to take fast, remedial actions to improve our practices whilst reinforcing our strengths.
For more information, please contact the International Chromium Development Association at info@icdacr.com
View all news articles