Nickel magazine – Nickel - the solution for water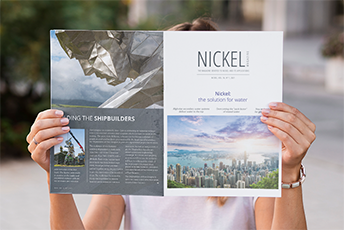 The latest edition of Nickel magazine is available to download in English, French, German, Russian, Spanish, Chinese and Japanese.
This issue looks at the use of nickel-containing stainless steels and other alloys in the water sector. Innovative practices and technologies for water and sanitation will be an important part of achieving SDG 6. Sustainable and affordable success will come with leak-free, resilient and durable systems, like those being introduced in China, with nickel-containing stainless steels.
Download or read online here.
View all news articles