The global life cycle of stainless steels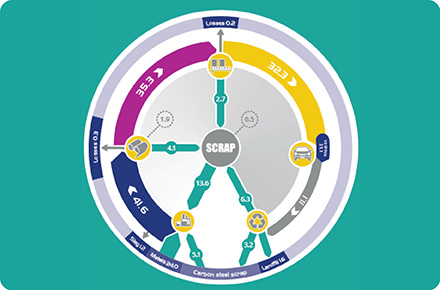 This leaflet summarizes the results of a study which quantifies the stocks and flows cycle of stainless steels. Conducted by Barbara Reck, Senior Research Scientist at Yale University, the study 'Comprehensive Multilevel Cycle of Stainless Steel in 2015' concluded that on average, 85% of stainless steels are recycled once they reach their end of life, either to become new stainless steels (56%) or a valuable iron source for carbon steels (29%).
The summary is available in English and Chinese [clicking on the language will open a pdf].